First Pencil✎:

Lead Response Solution
Automatically send ALL of your Internet Shoppers Deal Links.
#DealLinks
Some of your shoppers want to "do it themselves." Dealmatic allows them to do so. Dealers in their first month usually see a

20-30% increase in appointments.
HOW DOES IT
WORK?
First Pencil automatically text messages and emails incoming Internet Leads, providing shoppers with a 5 step, self-serve flow, that allows them to schedule their appointments or next steps.
Your team will receive an SMS and email notification every time a shopper completes the First Pencil flow or schedules an appointment. The 5-step flow is summarized in a simple 1-page "Deal Sheet" for the shopper and your team. Imagine Deal Sheets coming in every day for all of your Internet Leads!
Price to Dealers: $499/month-to-month
See an
example:
Shoppers submit all the key pieces of information your team needs to structure their deals including: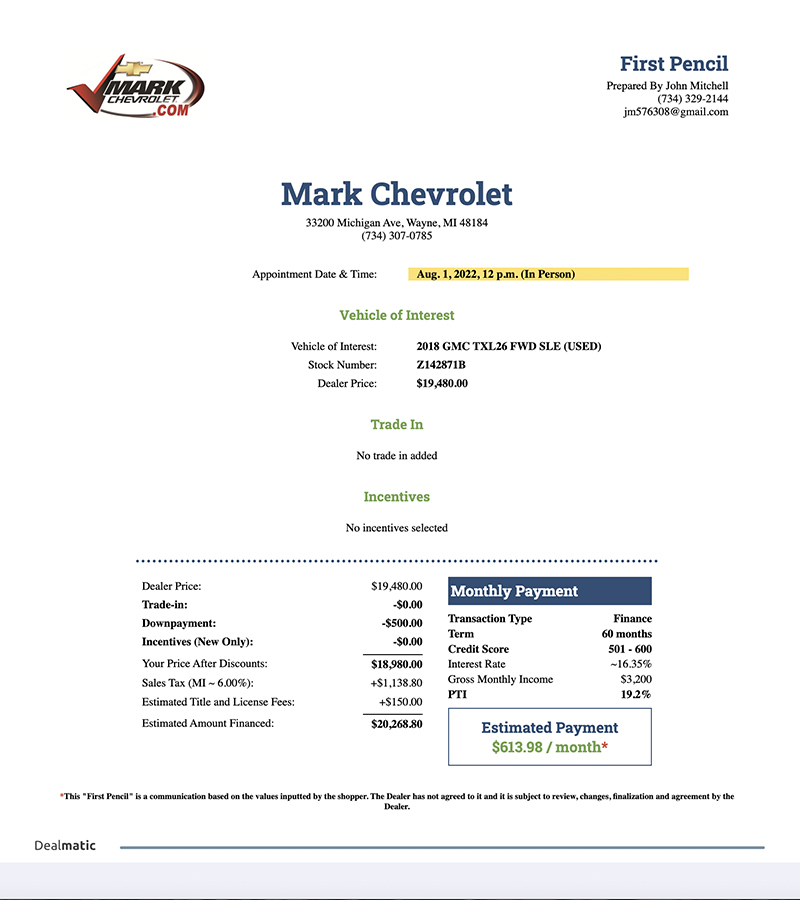 ⇆ Trade-in information
✓ Qualified Incentives
???? Credit tier
???? Down payment