Increase Your Website Lead Volume by 50-100%
Generate high quality leads by providing trade values to consumers in exchange for their contact information. Protected by U.S. Patent.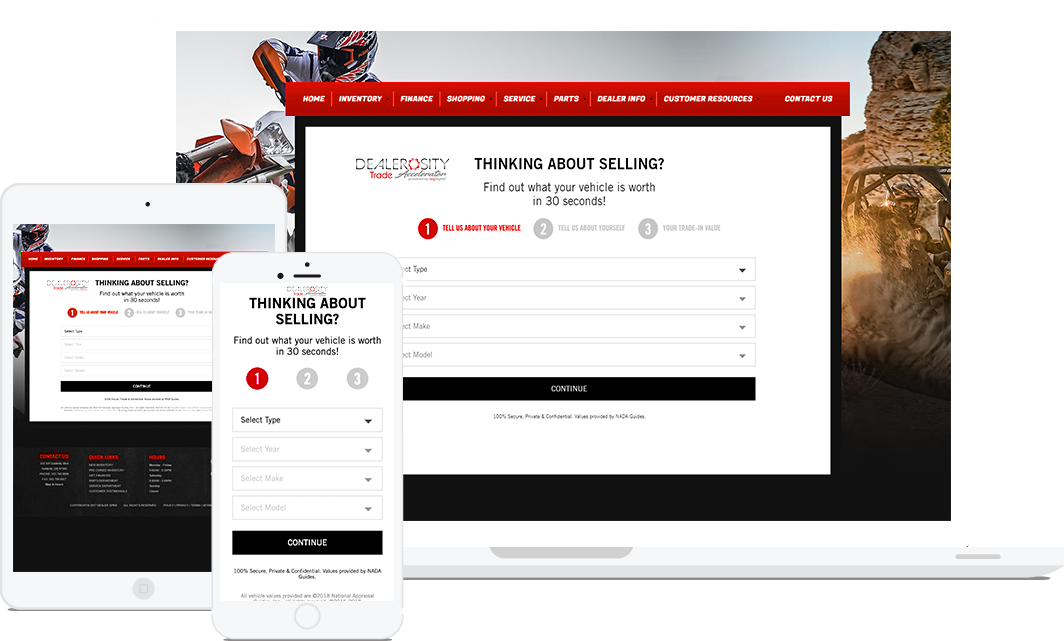 Trade Accelerator® is the industry's #1 instant trade-in tool
There's a reason why close to 1,000 dealers, dealer groups, and multiple OEM brands use our instant trade-in tool.
This tool pays for itself for the entire year within the first month of service.
There are dozens of customizable features and even the ability to do a soft credit pull.
Our services you will find are very affordable with zero setup fees and a month-to-month agreement.
---
Target Payment Shoppers with GET YOUR PAYMENT
Get Your Payment is a conversation starter and targets consumers that are payment shoppers.
This tool will show monthly payments on all your inventory and perform a soft credit pull to pre-qualify shoppers.
Shoppers are able to estimate their monthly payment based on their down payment, rate, term, trade-in value, etc.
Zero setup fees and a month-to-month agreement. Bundle multiple services and save even more money.